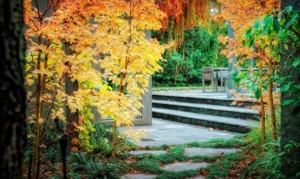 Welcome to our Autumn newsletter for 2013, we have been a little slack in keeping our website updated over the past few months due to some staff changes but we are now back up to speed and ready to roll on through Autumn into the start of Winter. We look forward to sharing this time of the year in the garden with you and will keep you updated on any new plants, what to plant now, pests and diseases to watch out for and general gardening tips we think we need to share with you. So grab a cuppa and sit back as we kick off this newsletter with a few words from Mark Hay
We've finally had some rain and cooler weather, I much prefer Autumn better than Spring to plant out new gardens, especially when it involves transplanting advanced trees. Whether they are deciduous or evergreen with the colder season approaching it's a lot less stress on the new plants and you, reduced watering, less wind to burn leaves, roots get a better chance to develop as there isn't much foliage growth until spring. The selection of Autumn foliage in the Garden Centre during Autumn is sensational, every week there is a new brilliant colourchange as the various species of trees in stock change from green to orange, red, yellow and burgundy. Select your new tree soon as the colourful leaves wont last long.
Exciting times ahead with the new Dwarf Apricots coming in June. Gardeners have been waiting on the release of these for years and being one of the most popular fruit trees they won't last long, order ahead to make sure you don't miss out.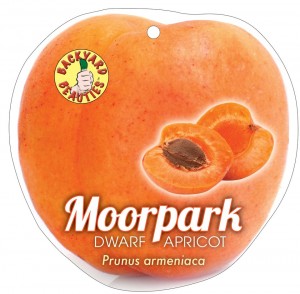 We have good stocks of hedging plants ready to plant now, Luma, Ligustrum, Escallonia, many varieties of Pittosporums and of course the ever popular English Box are all ready to plant now, great deals can be done on quantity buys.
Prune your Hydrangeas soon, remember only to prune back to the last double bud down the stem, if you go further then you may not have flowers, only leaf growth in summer.
Hold back on pruning the Roses until late June or July, even though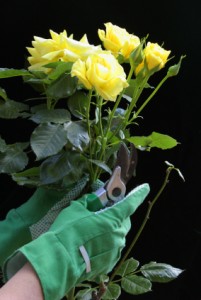 it's tempting the later they are pruned the better they will be.
Plant any of the four P's now to get colour through Winter, Pansy, Primiula, Polyanthus and Poppies.
Plant Broad Beans and Garlic now, Garlic loves growing in a well drained raised bed, both love a dose of lime, add some well rotted manure to the beds prior to planting. We have some of the best cloves of organically grown Tasmanian garlic in stock now.
Green manure crop is essential to revitalize your vegetable beds, sow a crop of oats or mixed legumes now and let them grow over the Autumn and dig in at the start of Winter, some keen gardeners get 2 crops in. This will put back nitrogen and other vital ingredients in readiness for the next seasonal crop. Happy gardening from Mark Hay
Here is a overview on what you can be planting out in your garden now and some pests and diseases to keep a eye out for
VEGIES and SEEDS
Autumn and Winter do not mean that the vegetable patch has to be a dull place! . As Mark said above, plant green crops for those areas that aren't producing, as it helps add nitrogen for the next crop cycle and helps keep the weeds down as well. Broccoli, Cauliflower, Cabbage, Silverbeet, Spinach, Kale, Broad Beans and Onions can all be planted now, so there is plenty of produce for those cooler months ahead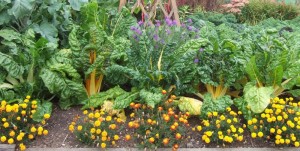 FLOWERS
Again as Mark has stated it really is the 4 P's, Pansy, Primiula, Polyanthus, and Poppies are the best options for winter colour in the garden of an annual type, but also think of Camellias, Azaleas, and Daphne as shurbs that flower in our cooler months.
PEST AND DISEASES
Autumn means a slow down in insect activity as the days and nights get cooler, an unusually warm March means that scale, aphids, two-spotted mite and even the dreaded lawn grubs are still about. Warmer weather also means that common fungal problems are about too, such as powdery mildew on cucumbers and pumpkins and apple scab on late fruiting apples. If your plants seem to be suffering from any of the above call in and see one of the team for the best way to fix your problem.
The next big promotion for us is Mother's Day and the girls
in the shop are gearing up with some great gift ideas for mum. Mother's Day is such a special day and at Allans we like to make it so. We offer free gift wrapping of any plant or gift you should choose for mum as well as having a large selection  of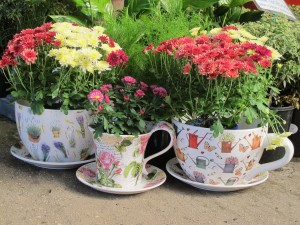 gift wrapped plants ready to go if you're in a hurry to meet Mum for lunch. Plants such as Daphnes, Chrysanthemums, Cyclamen and potted spring bulbs are always very popular and we will have hundreds to choose from at great prices. We have lots and lots of pretty gifts that Mum will love and if you cant decide we have gift vouchers available in any amount you choose, also our vouchers have no expiry date. Come into our shop and we will make sure you leave us with the perfect gift for mum this MOTHER'S DAY SUNDAY the 12th May
That brings us to the end of our first newsletter for 2013, it's all a little new to us at the moment and we will keep working at it to improve and give you our customers the latest information thats going on in our store and your garden at home, we hope you've enjoyed it, cheers The Allans Prospect Team